Skjern River Whisky T-shirt
kr 199.00
en
Only left in stock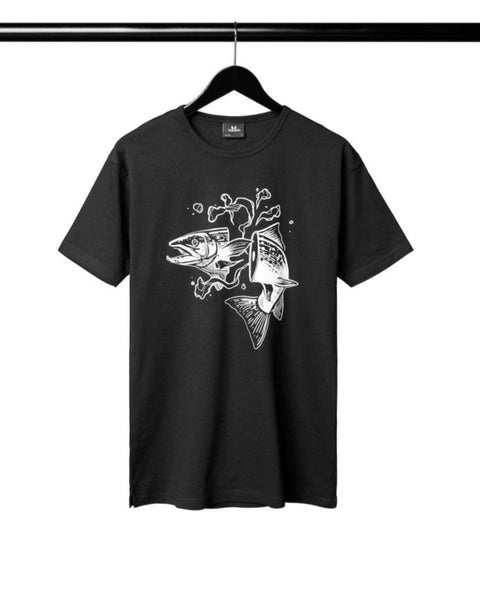 Skjern River Whisky T-shirt
kr 199.00
Only left in stock
This T-shirt has a regular fit and are made of high quality material.
The salmon print on the shirt comes from our annual Skjern River Whisky, which is released every year at the last salmon fishing day in the local Skjern river. 
Graphics: Thit Hansgaard from SINNERS INC.
Color: Black
Unisex.
LessMore information
Back to shop