Stauning Whisky | Hip Flask 0.23L | by Stanley 1913
kr 199.00
en
Only a few left in stock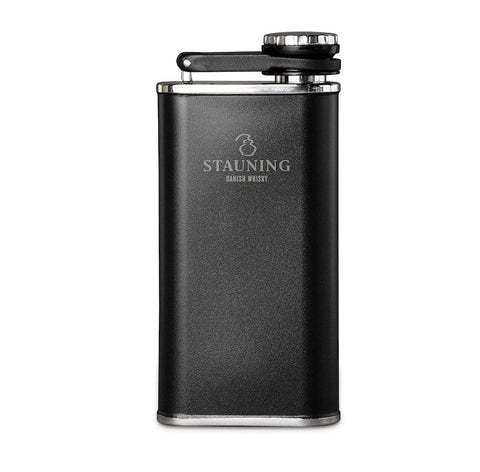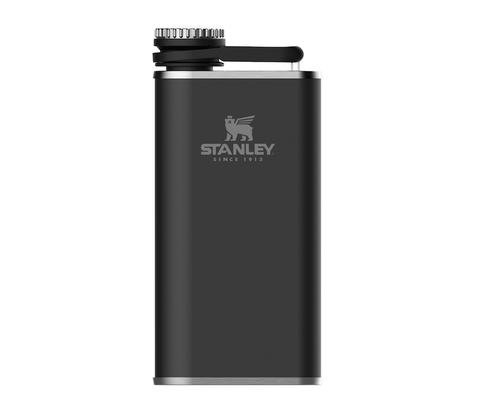 Stauning Whisky | Hip Flask 0.23L | by Stanley 1913
kr 199.00
Only a few left in stock
Introducing the ultimate accessory for whisky lovers - the hip flask! And not just any hip flask, but a stylish and high-quality flask designed by Stanley 1913 specifically for Stauning Whisky enthusiasts.
Crafted from premium stainless steel, this hip flask is built to last and keep your favorite spirit safe and secure. With a sleek and modern design, it's the perfect size to carry with you on the go, whether you're out for fishing, hiking, camping, skiing, at a concert, or simply enjoying a night out with friends.
But what really sets this hip flask apart is its superior functionality. The tight-fitting cap ensures that your whisky stays fresh and flavorful, while slim silhouette makes it easy to pour and sip without spilling a drop.
So whether you're a seasoned whisky connoisseur or just starting to explore the world with your beloved spirit, the hip flask is a must-have accessory, if you want to have your whisky neatly on the go. Order yours today and take your love of whisky to the next level!
There's a wide mouth opening for easy refills, so no funnel is needed for refilling. The Stainless Steel construction has a leakproof cap, which makes it extra durable.
MORE INFO:
Content: 0.23L
Weight: 158.75g
Dimensions: 76 H x 38 W x 191 L mm
Logo: Stanley logo on one side, Stauning Whisky logo on the other
LessMore information
Back to shop
By Stanley - Since 1913
Built for life
RUSTPROOF & DURABLE
Built in thick BPA-free stainless steel that is both rugged and lightweight
POCKET-FRIENDLY
Slim design that slides easily down any decent sized pockets
EASY TO REFILL
Wide mouth opening that makes drinking, pouring & refilling very easy. No funnel needed.
PERFECT FOR GIFTS
Great gift for any outdoor person. A thoughtful gift for birthdays, fathers day, Christmas, graduations, whether it's your outdoor man, woman, husbond, wife, brother & father.
DETAILS:
- 18/8 Stainless Steel, BPA-free
- Leakproof + packable
- Never-lose cap with wide mouth opening