Bourbon Cask no. 3619 - Smoked Single Malt Whisky - Cask Share
kr 22,000.00
en
Only 4 left in stock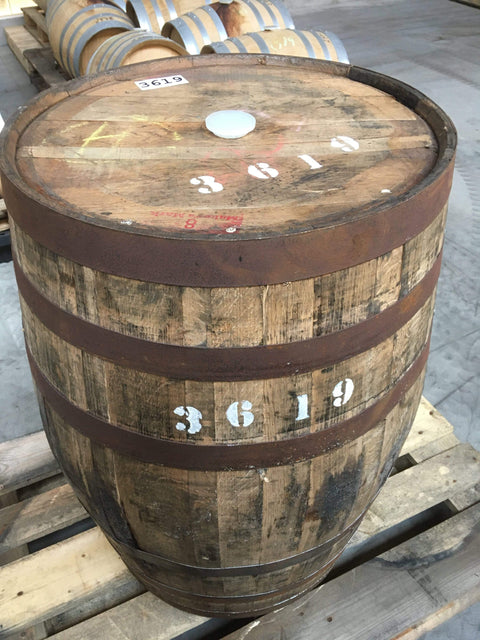 Bourbon Cask no. 3619 - Smoked Single Malt Whisky - Cask Share
kr 22,000.00
Only 4 left in stock
Get your own share of this cask
Indulge in the ultimate whisky experience with this Stauning Smoke Single Malt Whisky - Bourbon Cask. Our Danish whisky is meticulously crafted using locally sourced floor malted barley, pure Stauning water, and yeast, giving it a unique fruity and oily texture. The smoky flavor profile is derived from burning local heather and peat, and the ex-Bourbon cask aging process adds a sweet caramel and vanilla undertone.
Now, you can own a share of this exceptional cask with our Cask Share program. As a single malt whisky, each bottle of Stauning Smoke Single Malt Whisky is a true testament to the art and science of whisky-making. Invest in a Cask Share today and savor the complex flavors and aromas of this exclusive Danish whisky.
Join us on this adventure of the Stauning Smoked Single Malt Whisky - Bourbon Cask no. 3619.
LessMore information
Back to shop
WHAT YOU CAN EXPECT
A tenth of cask no. 3619
We divide this cask into 10 shares - One Cask Share buys you 1/10th of one unique numbered full 200-litre cask - Cask number 3619.
A 200-litre cask typically yields about 380 bottles - so you can expect about 34-38 bottles per Cask Share - but it will vary from cask to cask. So please take note that the final number after 5 years of maturation is still unknown.
The final number of bottles from the cask will depend on both the 'Devils cut' and the 'Angels' share':
Devils Cut: How much the cask absorbs - depends on the wood.
Angels' Share: The evaporation during maturation - depends on the climate/weather/cask.
WHAT IS INCLUDED
- SPECIAL EDITION "CASK OWNER EXCLUSIVE" BOTTLE: Only issued to owners of Private Casks. Shipped upon purchase of Private Cask or Cask Share. For customers from outside Denmark this bottle must be collected at the distillery - we can't ship outside of Denmark.
- Owners Certificate will be sent to the owner.
- 10 cl sample will be taken from the cask and sent to the shareholders after 3 years of maturation.
- Personal Label on all bottles.


THE WHISKY
- 1st Fill ex. Bourbon Cask
- Stauning "Smoke" Single Malt New Make spirit at 64% ABV.
- Cask filled on May 6th 2020.
- 5 years of maturation at Stauning Whisky - Expected bottled in May 2025.
- The whisky will be bottled at 50% ABV.
- Single Cask Edition.
MORE INFORMATION
EXTRAS
- Stauning Whisky "Private Cask Box" for bottle (new design) - 20 DKK per box.
- Reissue of Owners Certificate - 250 DKK.
- Handling and shipping if needed - By appointment.
PRACTICAL INFORMATION
- Bottles must be picked up at the distillery after bottling.
- The cask is insured during the maturation time.
- Bottling includes 70 cl bottles, handling, cork, foil cap and personal label.
- All prices include Danish VAT and taxes.
- IMPORTANT: Bottles must be picked up at the distillery after bottling. This is also the case for customers from outside Denmark - we can't ship outside of Denmark.
RELATED PRODUCTS
Other private casks