Glencairn Whisky Glass (15cl)
kr 55.00
en
Approx. €7.40
$8.99
Only left in stock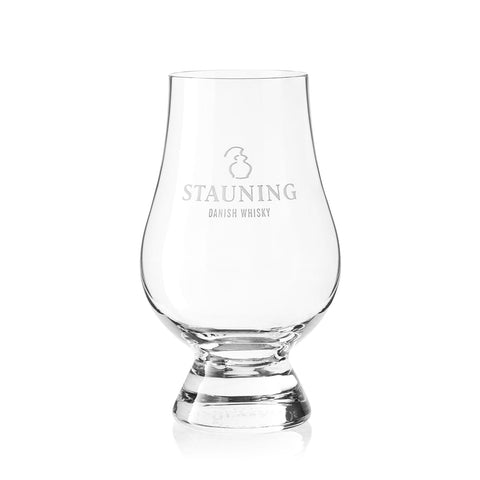 Glencairn Whisky Glass (15cl)
kr 55.00
$8.99
Only left in stock
Looking for the perfect whisky glass to elevate your drinking experience? Look no further than the Glencairn whisky glass from Stauning Whisky!
This elegant and durable glass is designed specifically to enhance the aroma and flavor of your favorite whiskies. With its special shape, the Glencairn glass is optimal for nosing and swirling, giving you a more immersive and satisfying drinking experience.
Whether you're a whisky connoisseur or simply enjoy the occasional dram, the Glencairn glass is a must-have addition to your home bar. Its stylish design and superior functionality make it the perfect choice for savoring your favorite single malts, blends, or bourbons.
So why settle for an ordinary glass when you can enjoy your whisky in style with the Glencairn whisky glass? Order yours today and take your drinking experience to the next level!
Inscribed with the Stauning Whisky logo. The glass comes in a nice cardboard box with logo – perfect as a present.
LessMore information
Back to shop