Stauning Leather Coaster
kr 30.00
en
Only 1 left in stock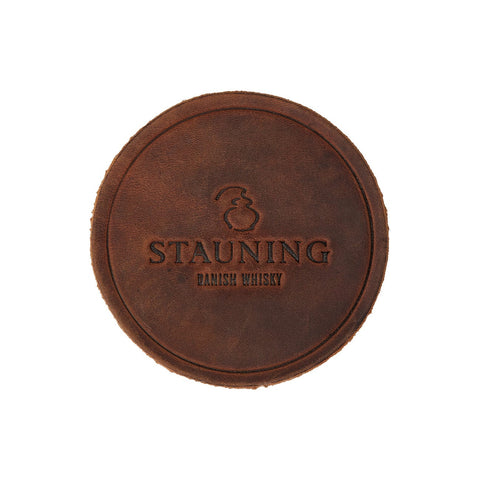 Stauning Leather Coaster
kr 30.00
Only 1 left in stock
This is our Stauning Whisky Leather Coaster. Crafted from durable buffalo leather and measuring 8cm in diameter, it's the perfect companion for your favourite whisky glass.
Sporting a classic brown hue, this coaster carries an understated elegance. Its highlight is the embossed Stauning Whisky logo, featuring a pot still silhouette that subtly pays tribute to our Danish whisky tradition.
This coaster is designed to be both functional and aesthetically pleasing, providing a protective base for your glass while adding a touch of Danish design to your setting.
Simple yet distinctive, the Stauning Whisky Leather Coaster is a tasteful addition to your whisky experience.
LessMore information
Back to shop