Fisherman Sweater - Stauning // S.N.S.
kr 1,595.00
en
Only 3 left in stock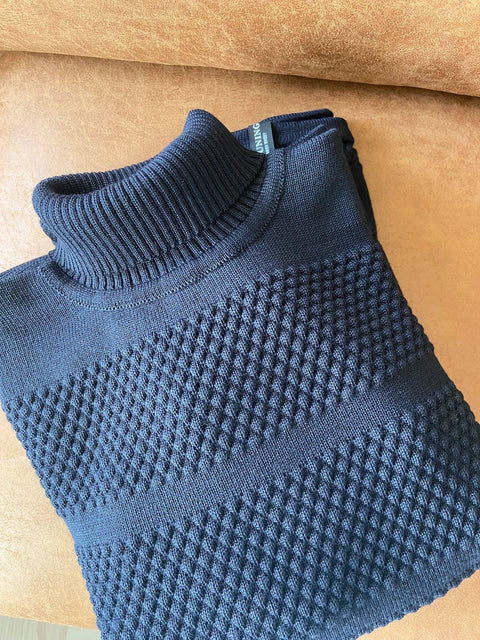 Fisherman Sweater - Stauning // S.N.S.
kr 1,595.00
Only 3 left in stock
Crafted by the renowned S.N.S. Herning, this black 'Fisherman' sweater, with its high neck, evokes a rich maritime history. Known since the 1920s for its semi-textured structure and iconic 'bubble' details, this 100% pure new wool sweater is a nod to Danish heritage. Skillfully knitted and sewn in Riga, Latvia, it's a testament to enduring quality and style.
A discreet "Stauning Danish Whisky" label graces the front, adding a touch of our distillery's spirit. An emblem of Danish design and tradition, wear it as a homage to the art of fine whisky and craftsmanship.
WEIGHT: 0,92 kilograms
FABRIC: 7GG gauge, rhythmically textured, panels with our signature "bubbles"
MADE IN: Knitted, sewn, and finished in Riga, Latvia
DESIGN: This is a Danish Sailor Sweater, originally from 1919 - today with the status of a design icon due to its uniquely durable blend of aesthetics and function
S. N. S. HERNING was founded in 1919 by the Dane, Søren Nielsen Skyt. He made a living from selling his knitted garments since his early youth. S. N. S. Herning is especially known for "The Fisherman Sweater" and their quality wool clothes.
LessMore information
Back to shop