Stauning Whisky Sour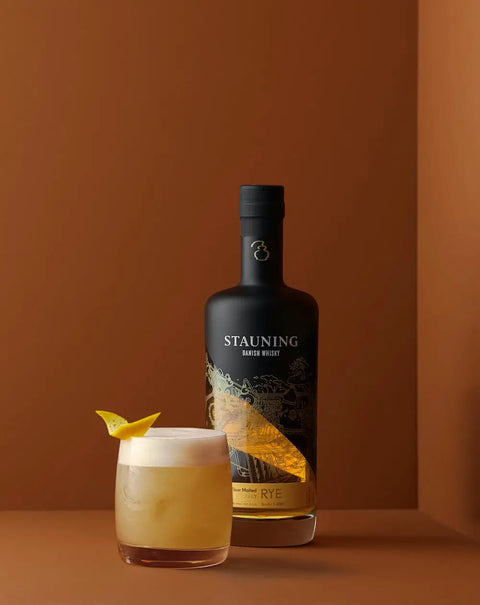 Stauning Whisky Sour
A simple and classic cocktail. Containing the basic elements of many cocktails: Sweetness, sourness/bitterness on a strong backbone of alcohol – in this case, our Stauning Rye Whisky. Often shaken with egg whites to form a pleasant foam top. This can easily be left out if you prefer. You can experiment with adding 2 dashes of bitters to the mix or a fruity red wine layer spooned in the finished cocktail.
LessMore information
Back to Cocktails
What you need
Recipe
5 cl Stauning Rye
2 cl Lemon juice
1 cl Sugar syrup
1 cl egg white
STEPS TO TAKE
Instructions
Add whisky, lemon juice and egg white into a cocktail mixer with ice.
Shake well for 15-20 seconds until the mixer is cold.
Strain the drink into a lowball glass.
Garnish with a lemon peel
ASSOCIATED PRODUCTS
Products used in this cocktail
RELATED ARTICLES
Other Cocktail recipes to try