Stauning Curious Ginger & Rye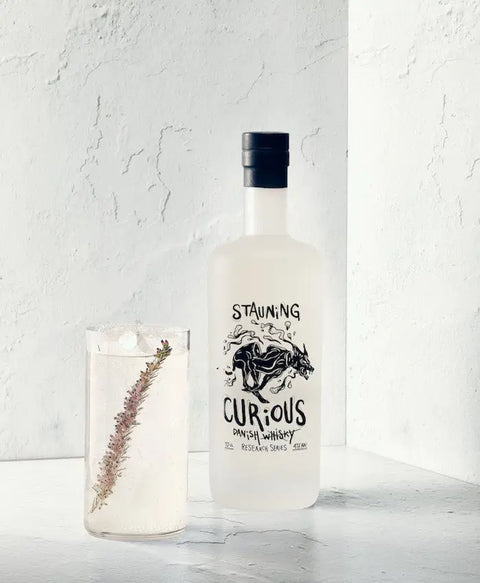 Stauning Curious Ginger & Rye
The long drink is a classic concept that works in countless situations. From super sweet Rum & Coke to refreshing Gin & Tonics, long drinks take many shapes. Long drinks with whisky also come in many varieties, and we wanted something that would be our own.
Based on Stauning Curious (smoked rye new make) it is a long drink that is somewhat out of the ordinary. After a lot of experimenting, we found the perfect match - Ginger Beer.
The smoke and creamy mouthfeel make for a wonderful combination with the fiery and spicy notes found in ginger as well. If you like a classic Dark & Stormy you will love this. It is a very characterful and refreshing drink - perfect for a sunny day.
LessMore information
Back to Cocktails
What you need
Recipe
4 cl Stauning Curious
Ginger Beer
A sprig of heather or a lemon peel
STEPS TO TAKE
Instructions
Build in a highball glass over ice.
Give ingredients a quick stir to gently mix them together.
Garnish with a sprig of heather or a lemon peel.
ASSOCIATED PRODUCTS
Products used in this cocktail
RELATED ARTICLES
Other Cocktail recipes to try